Licensed, Professional and Established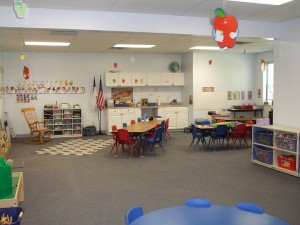 Since 1999, Treasures To Grow On has been teaching preschool and kindergarten in DeWitt, providing a solid educational and spiritual foundation for hundreds of children with programs that build the five developmental domains: physical, social, emotional, cognitive and spiritual. We are committed to keeping class sizes small so the developmental needs of each child can be met.
Our campus includes a 3,000 square foot building with two separate classrooms and a multi-purpose room for group activities, a large playground with modern play structures inspected and certified for safety and supervised by at least two staff members. Our facilities are inspected regularly by state and local agencies. As a non-profit organization, we are governed by a board to ensure compliance with all applicable laws and regulations and to maintain the highest standards of ethics and stewardship.